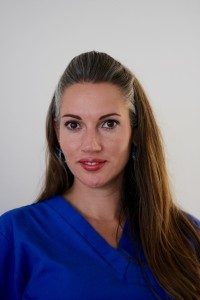 Rachel Tate was elected Student of the Month at the Melbourne Campus. Here is what her instructors wrote about her:
Cooperation – Competent and willing to accept instructor and fellow students leadership and able to follow their lead to work on and complete group and class assignments.
Leadership – Able to evidence leadership qualities both when elected and when it is necessary for someone to stand up and get the group motivated and on task
Community Involvement/Service – Therapeutic Riding Instructor and Volunteer working with Individuals with Special Needs at Harmony Farms in Rockledge, FL. Teaches children and adults of all ages and all disabilities how to ride horses.
Key Spouse at Patrick Air Force Base, volunteer work including creating and disbursing newsletters, communication between military command and families, assistance to family during deployments including checking to determine family was adjusting well and not in need of aid, whether it be a ride to the airport, or help mowing the lawn or caring for children.
Consideration of Others – Always available to her classmates to assist with assignments and studying, as well as guiding them in the appropriate direction to understand and learn to use resources available to them for school and work related projects.
Outstanding Attitude/Professionalism – First-rate team player, able to work with people from all backgrounds, beliefs, abilities as well as maintain team spirit, motivation, and professional demeanor even when working with individuals who lack the drive to strive for excellence, assisting them to achieve the level of excellence needed to succeed.
Outstanding Grades – Has maintained a 4.0 GPA the entire time at Keiser, Dean's List
Outstanding Overall Achievements – Evidences excellent OTA mindset, having worked to rehabilitate a duckling with congenital defects, including creating adaptive equipment and showing the true spirit of innovation, love and caring required to succeed as an OT professional.
Winner of the 2012 Lowndes County Chamber of Commerce Small Business Leader of The Year Award Lowndes County Population at the Time 114, 638
Attendance – Perfect Attendance since September of 2014