February 12, 2019
For Immediate Release
Media Contacts
Kelli Lane / 954-235-0331 / [email protected]
Suzi McCreery / 561-301-9583 / [email protected]
Keiser University Announces Esports Programs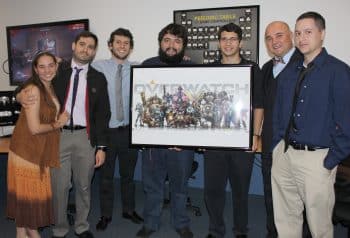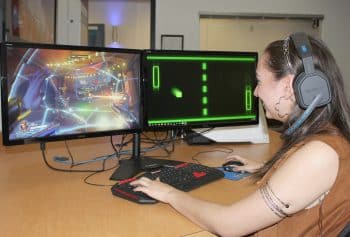 West Palm Beach, Florida – February 2019 Keiser University is pleased to announce the addition of its 2019 esports club and athletic programs. The initiative began at Keiser University's Pembroke Pines campus when its College of Advanced Technology's Keiser Click Esports Club introduced its Overwatch and League of Legends teams.
"We are delighted that the esports clubs have engaged our students in such a meaningful way," said Keiser University Pembroke Pines campus president Piotr Lechowski. "The valuable competitions require critical problem-solving skills and develop the ability to perform well under pressure. In addition, they promote global interaction and collaboration."
Keiser University subsequently introduced an esports athletic team. Students who participate in that program will begin competing in the fall of 2019.
"As the esports industry continues to grow dramatically, we are pleased to offer our students the opportunity to develop and showcase their professional video gaming abilities, as the capability can create a variety of academic, social and professional opportunities," said Arthur Keiser, Ph.D., Chancellor of Keiser University.
Keiser University plans to build a gaming area at its West Palm Beach Flagship Campus' Countess de Hoernle Student Life Center. The venue will serve as the home for the varsity program for matches and practices, while also providing a gaming hub for club and intramural programs.  The area will include up to 20 gaming desktops with Intel Core i7 processors, GeForce RTX 2060 graphic cards, and have dedicated internet lines for swift, uninterrupted gameplay. As Esports competitors from different leagues play the same organized competitive video games that are popular with at-home gamers, their progress can be viewed by millions of fans globally who either attend live events or tune-in digitally with live streaming services.
"The number of people competing in esports has grown significantly over the past three to five years," said Kris Swogger, Director of Athletics at Keiser University. "We are excited to join this popular sport and provide another outlet for students to compete at a high level."
One of only a handful of Florida universities offering the program, Keiser University has partnered with the National Association of Collegiate Esports (NACE) to provide a competitive framework. Its athletic esports program will compete as a member in multiple games and offer scholarship opportunities to coeds.
Housed within the National Association of Intercollegiate Athletics national office, NACE oversees rules and competition for its more than 80-member institutions, which include NAIA, NCAA, and NJCAA colleges and universities.
About Keiser University
Keiser University is a private, not-for-profit university, serving nearly 20,000 students and employing 3,800 faculty and staff members. Co-founded in 1977 by Chancellor Arthur Keiser, Ph.D., and Evelyn Keiser, the university currently offers more than 100 degrees at 21 Florida campuses, as well as online and at two international sites.
Keiser University is accredited by the Southern Association of Colleges and Schools Commission on Colleges as a level VI institution to award certificates and degrees at the associate, baccalaureate, masters, specialist, and doctoral levels.
For additional information regarding Keiser University, visit www.keiseruniversity.edu
Pictured in photos are:
Group Photo (L-R): Cindy Ortega (Bachelor of Science in Interdisciplinary Studies student), Miguel Oubina (Video Game Design Instructor), Gian Pinedo Martinez (Associate of Science in Video Game Design student), Jose Gil (Bachelor of Science in Animation and Game Design student), Alejandro Arias (Bachelor of Science in Animation and Game Design student), Piotr Lechowski (Campus President) and (Associate of Science in Video Game Design student).
Individual Photo: Cindy Ortega (Bachelor of Science in Interdisciplinary Studies student) is featured in the solo photo.